Heavy cargos

Transporting heavy cargos such as steel, machines such as press, or large machine tools requires all sorts of experiences and know-how, including embarkation, carry-in to trucks, bringing onto warehouses, or transportation itself.
The transportation of heavy cargos does require high expertise.
The transportation of heavy cargos is one of the fields that our company is most skilled at with a lot of track records. Based on the know-hows nurtured by our long experience, we will enable safe and speedy heavy-cargo transportation. We are equipped with a variety of machines suited for heavy cargos such as harbor machines like 200-ton wreckers, transportation vehicles like heavy trailers, heavy forklifts, and carry-in machines like ceiling cranes. We will handle your important cargos based on safety guidelines and operational qualities made through our long experience and partnerships with makers.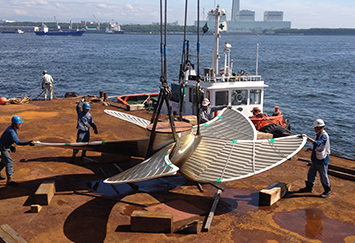 Proposing the best logistics plans
Skilled staff fully knowledgeable about the fields will safely and assuredly transport your heavy cargos, whether by land or by sea: 1) on the best route with the vehicle best suited for the chosen route, 2) with timed planning, to a nearest location to a furthermost.

Effective and low-cost logistics
Utilizing the warehouse / transportation-service network of our branches and affiliate companies, our company caters to our customers, from carry-in, carry-out, storage, to transportation, enabling effective and low-cost logistics services.

Glass/cement products transported
Glass products usually hard to deal with also can be transported safely and securely, based on our own transportation know-hows and with dedicated vehicles and lifts co-developed by a glass maker. Our company also can handle cement or raw cement with dedicated jet-pack vehicles for cement and special vehicles for raw cement (mixing).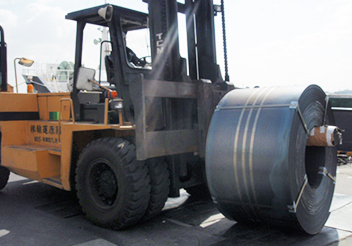 Our company is equipped with a variety of machines such as forklifts and cranes for heavy cargos.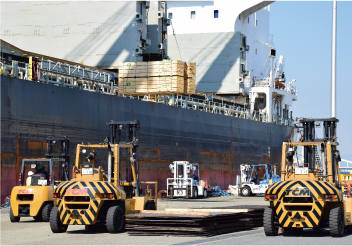 Experienced staff will do the tasks with safety in mind.