Greetings from the president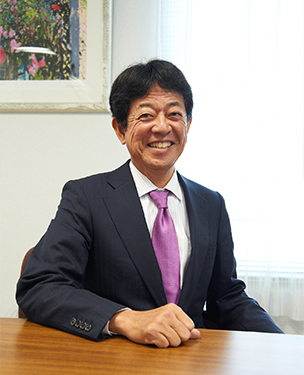 We devoted ourselves to the modernization of the transportation business since the establishment of a business of 1935 and reorganized it to the company in 1949.

After that, we promoted the maintenance of the physical distribution base with development of the business, and have continued expanding our business up to today.
The needs for the distribution industry had been through advancement and complexity with different aspects such as speed, quality and the cost with the development of the customer.
The distribution industry has played a big role in globalization of the economy above all. We recognize that the role that we distribution industry should achieve to become heavier and heavier in future.

Furthermore, we distribution industry continued working hard to level up the management level in security, legal compliance and the environmental issues to meet a society's demand.

In order to respond to changing demand of customer towards next era, we shall promote the enhancement of both hard and soft aspect by offering function of port and land transportation together with know-how that we cultivated for many years, and also, establishing the integrated logistic system to realize the customer's request accurately and promptly.

We plan to expand the network in Southeastern Asian as we established our foothold in Vietnam in 2014, in order to meet the needs of customers who are launching their business in growing Asian market.

In addition, we promote sound management of personnel security and enhance the management system of safety, legal compliance and environmental issue to meet the demand of our customers.
We sincerely hope that our valued customers recognize our vision, and keep extending your support and understanding.