Overseas business

Our company made a local pact in Vietnam (Ho Chi Minh City) and established FUJIWARA Logistics Vietnam CO., LTD. (Abbreviated as FLVC). Here we support the needs of our customers who have decided to extend into Vietnam by working with FUJIWARA LOGISTICS CO., LTD. in Japan.

In recent years, Vietnam has shown great signs of stability among the countries in Asia and is seen as an important medium of connecting China and ASEAN. With these movements, Japan has started to invest in Vietnam and import/export with Vietnam is increasing yearly. Our company supports customers' entrepreneurial in Vietnam by cooperating with the local FLVC. In addition, we answer to each of the needs in importing and exporting between Japan and Vietnam.

Additionally, we hold another foreign branch in Thai (Bangkok), FUJIWARA Thailand Co., LTD. (Abbreviated as FTC). By linking FTC and FLVC, in addition to meeting the needs of distribution between Japan and Thailand, we hold another important position of a medium within ASEAN countries, as they continue to develop in the future.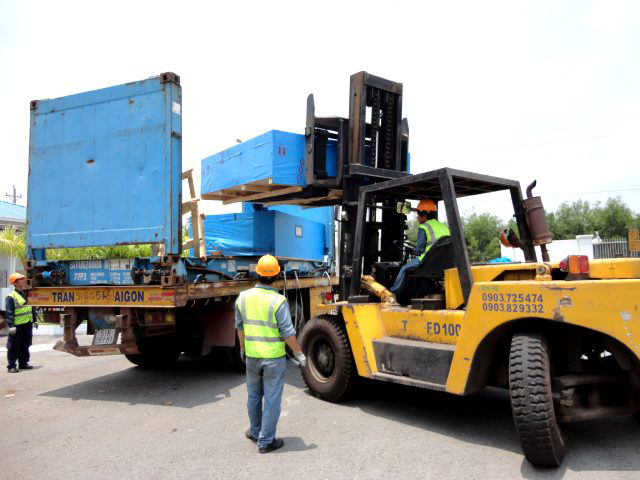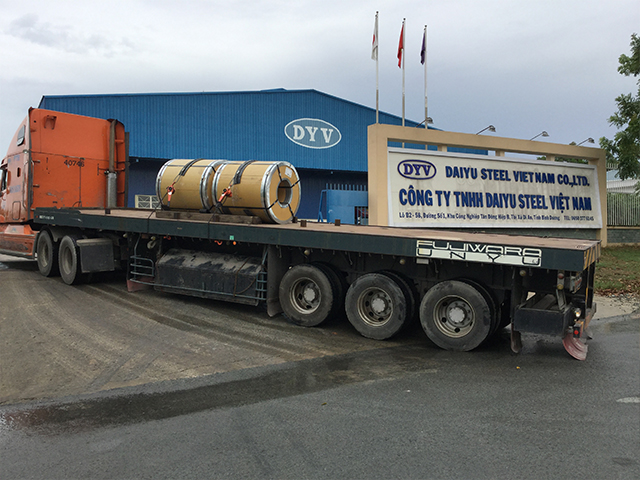 We correspond to the Japan-Vietnam intermodal transport.
In addition to the cooperation of the FUJIWARA LOGISTICS CO., LTD. and local corporation FLVC, we also get cooperation of local partners and we will correspond to the consistency logistics between Japan and Vietnam. We have the operating area of the Vietnam throughout including the northern part.


We also correspond to the Vietnam domestic transportation and third-country trade.
We offer a fast and correct delivery in Vietnam by local expert staff. We offer you a transport service with a level of quality you would only find in Japan. Please do not hesitate to ask us any questions regarding transporting goods within Vietnam.Furthermore, we also accept import/export from/to another country aside from Japan.  


We correspond to the cargo of every item.
We are able to realize the transport of large machinery by gaining the cooperation of construction companies participating in inflation adjustment project of Vietnam by ordering wood construction equipment from Japan and support a variety of application to Vietnam authorities which is considered to be high in difficulty.Additionally, we receive and execute orders from automobile parts makers to export manufacturing machinery and equipment from factories in Japan to factories in Vietnam. We not only deal with specialities of our company heavy cargo, but we also deal with a variety cargo such as factory products, raw materials, and food products.