Hanshin Logistic Division Tsurumachi Warehouse Department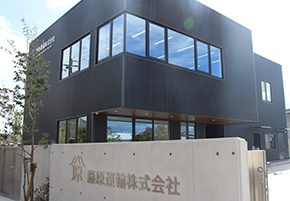 | | |
| --- | --- |
| Address | 1-1-40, Tsuru-machi, Taisho-ku, Osaka-shi, Osaka-fu 551-0023 Japan |
| TEL | 81-(0)6-6552-2052 |
| FAX | 81-(0)6-6552-6769 |
| Contents of Operation | Port Transportation, Business Warehouse |
| Handling Cargo | 1 Steel (coil), 2 Steel (iron plate) , 3 Steel (section steel), 4 Steel (stainless products), 5 Steel (square pipe), 6 Housing Construction Material, 7 Machinery, 8 Imported goods, and others. |
Features of Tsurumachi Warehouse Division
■ Optimal logistics environment
We have 2 warehouse, 1 facility with 52,152㎥ of site area and 28,863㎥ of warehouse area, and quay wall that 499 coastal vessel can berth, in Taisho-ku Tsurumachi area. Our office is at optimum location for logistic center, as we can easily access to Hanshin Expressway from Namihaya bridge and Shinkizukawa bridge,
■ Efficient loading and unloading work
As overhead crane is installed to each warehouse, we can provide efficient loading/ unloading operation. At the Tsurumachi First Warehouse, cargo can be loaded to warehouse directly from coastal vessel, we can provide smooth operation of loading to and from vessel.
■ Handling of various cargo
Our staff are expert in quality control and safety management of steel related products as we deal with products from different manufacturers'.
On top of steel products, we also handle various cargo such as construction material, import/ export machinery and general goods.
We introduce integrated transport system through land and sea by coordinated with Funamachi service office land transportation department at Hanshin division, therefore, we can respond to clients' request rapidly and effectively.
Facilities
Tsurumachi Warehouse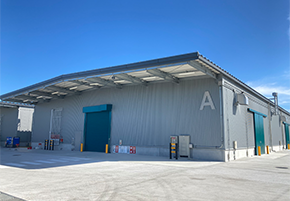 Address
1-1-40, Tsuru-machi, Taisho-ku, Osaka-shi, Japan
Site Area
38,364㎡
Warehouse Area
16,058㎡
Bonded Shed
18,765㎡ (open storage yard 6,903㎥)
Structure
Steel Construction
Handling Machinery
14 Ceiling Portal Crane 5t-20t
10 Fortlift 2.5t-10t
Tsurumachi First Warehouse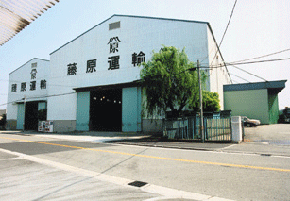 Address
5-6-16, Tsuru-machi, Taisho-ku, Osaka-shi Japan
Site Area
13,788㎡ (Custom Bond)
Warehouse Area
12,805㎡ (open storage yard 2,791㎥)
Structure
Steel Construction
Handling Machinery
7 Crane 5t-20t
5 Forklift 2.5t-20t
Wharf
Water Depth 3.5m
Taisho inner harbor 11 quay
Address
2-5, Kitaokajima, Taisho-ku, Osaka-shi, Japan
Site Area
4,956㎡ (Custom Bond 4,147㎡)
Handling Machinery
1 Jib Crane 30t
1 Forklift 4t
1 Forklift 13.5t"
Wharf
Water Depth 5.5m