Kobe Branch Maya Warehouse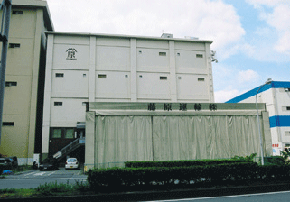 address
657-0854 Japan
Mayafuto, Nada-ku, Kobe-shi,

TEL
81-(0)78-881-3215
FAX
078-881-035581-(0)78-881-0355
Contents of Operation
Port Transportation, Marine Cargo Handling, Custom Clearance, Warehouse Business
Handling Cargo
1 food, 2 Home Appliance, 3 Housing Construction Material, 4 Auto Parts, 5 Fiber Products, 6 Chemical, 7 Medical Equipment, 8 Steel Material and others
Feature of Kobe Branch Maya Warehouse
■ Expert of export,import
We handle a great variety of import and export freight mainly on food, miscellaneous goods. Because the exclusive duty staff with the knowledge of abundant trade duties copes carefully, please talk willingly.
■ Multipurpose warehouse
This is the multipurpose facilities which can handle perishables and miscellaneous goods thing in one warehouse, and the familiar staff, please let me be in charge in the handling in which freight.
■ Consistency distribution system
From import and export, entry, loading, safekeeping, and delivery by land (container, truck), we provide consistency distribution service by the close cooperation inside and outside the company which the subcontractor included.
Facilities
Maya Warehouse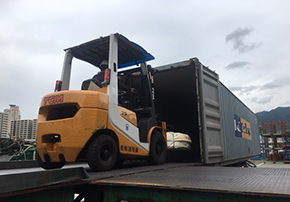 Site Area
2,068㎡
Warehouse Area
3,126㎡
Bonded Shed
691㎡
Structure
4 Story Reinforced Concrete Structure
Storage Facilities
Fumigation warehouse and refrigerated warehouse 3 rooms
Refrigerator 2 rooms
Normal warehouse 2 rooms
Tent warehouse 1 warehouse
Ancillary Facilities
Mayafuto Water Depth of Quay Wall Coasting Route 5m
Handling Machinery
1 Autorator
Forklift up to 3.5t
Battery-powered Forklift 1.5t
Travelling Hoist Cranes with Rope Trolley 2.8t